Top 6 features to consider before investing in a Solution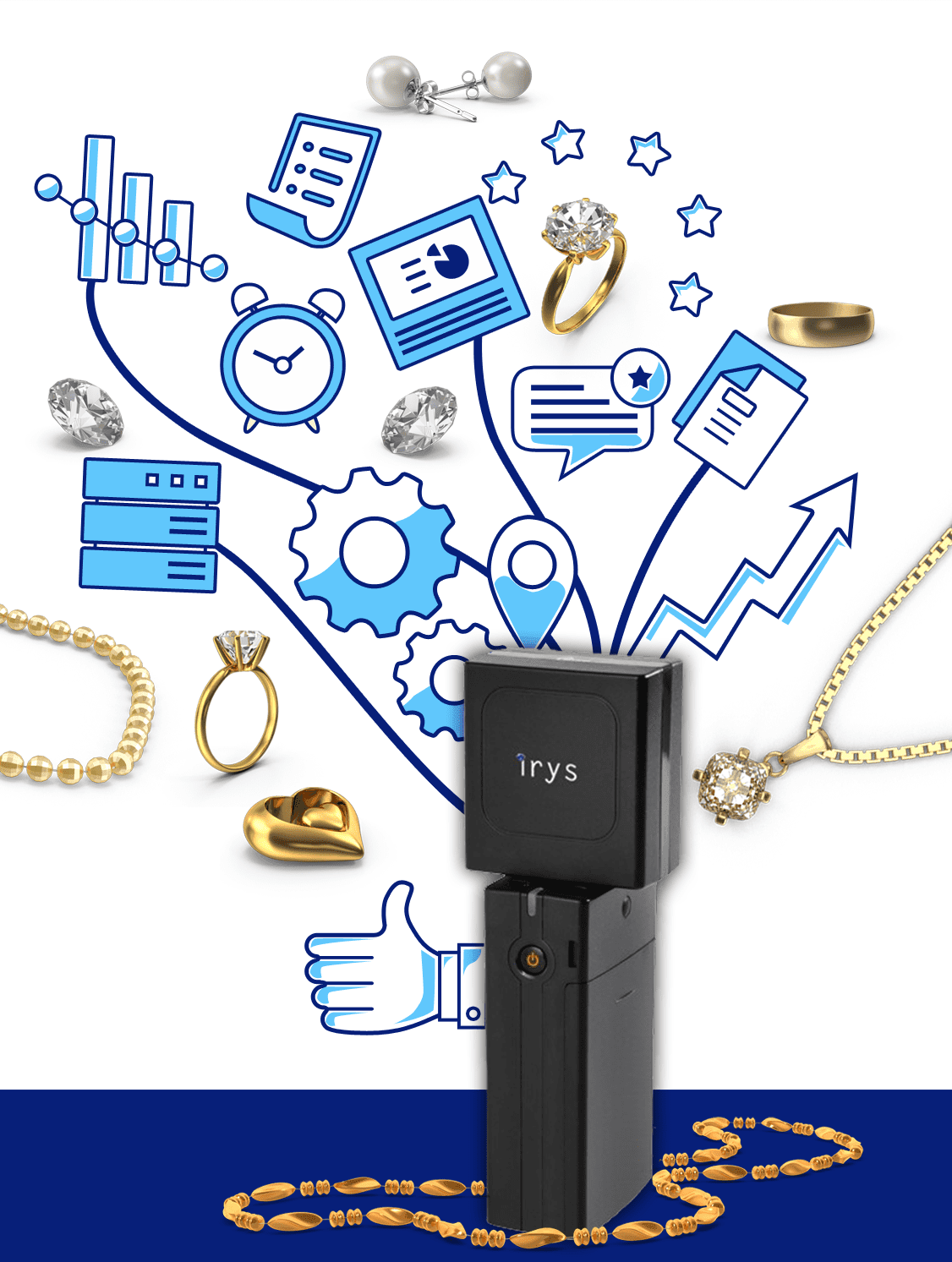 Inventory management is an indispensable part of managing a jewellery business. Without a proper jewellery management system in place, the daily tasks can become time-consuming, tedious and prone to inaccuracies. This leaves your employees with lesser time to engage customers, thereby negatively impacting your business. With an aim to speed up stock verification, simplify inventory management and enhance staff utilization and profits, Irys has come up with smart solutions for the gems and jewellery industry.
Tiara by Irys – the futuristic solution
TIARA is mobility solution targeted at improving consumer engagement. Using RFID technology, this android based tablet application with its Mini version compatible on mobile phones goes beyond doing just stock audits. It helps in real-time monitoring and inventory tracking to provide jewelers with valuable business insights. Data collected through Tiara tracks jewellery movement, in-store buying patterns, sales staff performance and audit reports presented as business intelligence reports in the Trinity Web App for planning jewellery production and stocking.
A sensible software investment for maximizing business profits
Tiara is loaded with smart features & functionalities ensuring jewelers get a comprehensive solution. Here are just six key features that will simplify your decision-making process –
100% accurate stock audit
Irys guarantees fast and approximate scan of items, say an over-the-glass-counter scanning speed of up to 20-30 items per second. Users can also customize the scanning to audit a specific item type, collection or counter. The reports can be centrally managed.
Interactive smart view
Users can use the interactive smart view to shortlist products or compare various attributes and details of multiple jewellery items at one go. It also acts as a real-time tracker for capturing customer preferences and product viewership.
Intelligent estimate generator
The app's intelligent estimate generator ensures that the consumer engagement continues beyond the store. It helps import/edit a saved list of preferences of repeat customers, finalize and record the quantity and the discounts offered and export/email as a quotation, catalogue and list.
Configurable catalogues
Users can use dynamic filters and display options to show sets, variations and matching items to a customer. Tiara can also be used to create an attractive slideshow displaying multiple images per item. This can be exported or emailed as a catalogue.
Instant item status changes
The app allows users to update the constant changes in an item's location, ownership and availability on a day-to-day basis.
Insightful Business Intelligence reports
Trinity empowers users with a business foresight by providing reports on consumer preference and product viewership patterns. This helps businesses plan production better, remove slow-moving products and reward high-performing employees.
Irys Tiara is thus, a versatile RFID solution for jewellery management that can be used by small, medium and large jewellery businesses across multiple locations.